Taking Tourism Works to MPs and Candidates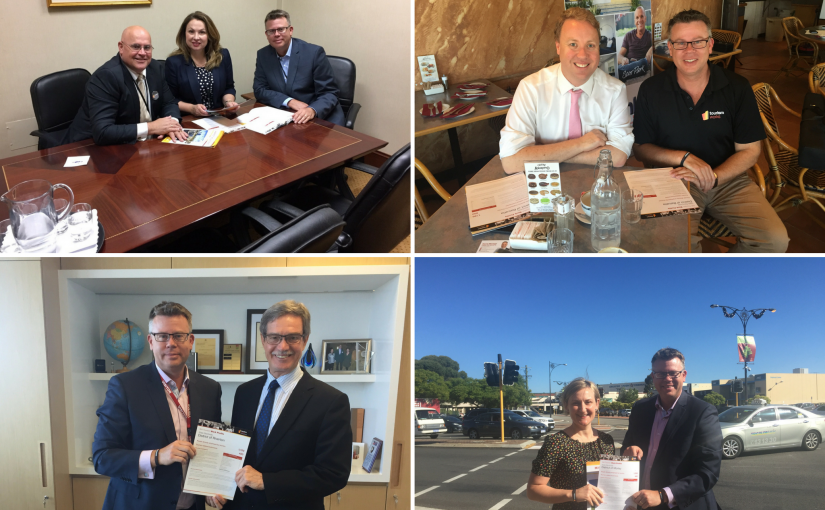 Ahead of the 2017 State Election on March 11, Tourism Council WA has been meeting with MPs and Candidates from across WA to show them how Tourism Works for their electorate. Pictured are just some of the MPs and candidates that Tourism Council WA has met with so far.
To find out how many jobs tourism creates in your electorate, visit the Tourism Work Atlas page.
To keep up with the Tourism Works campaign, visit and like our Facebook page and our Twitter account.